1
« on: 21 March 2014, 08:13:40 AM »
OK, this is not getting used and it's a shame, so someone else may be interested.
I've not run it for quite some time now, but it's been stored covered up my shed, so is fine. I'll charge everything and fire it up to check it's all good, but it will no doubt need re-tuning when you want to use it!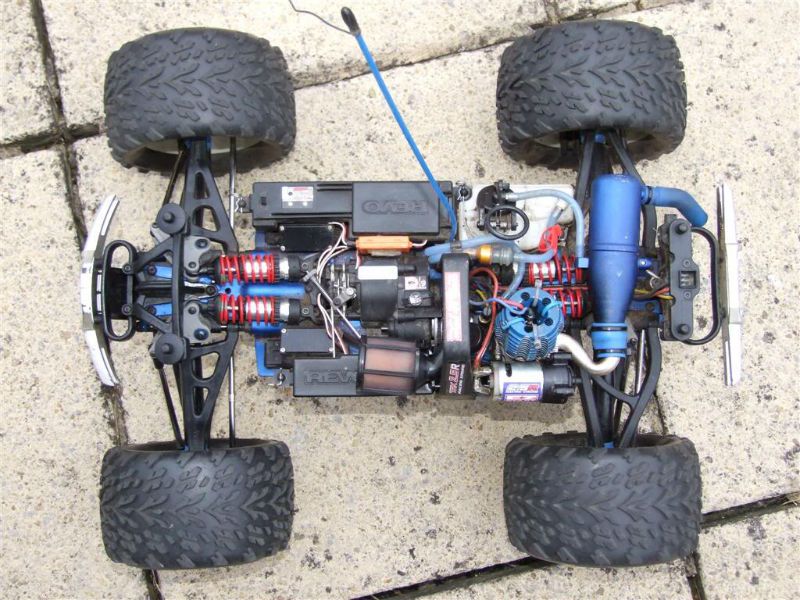 All the stuff is good condition and working order. The shell has a few minor scuffs and war wounds, but nothing major.
From memory it has the Optidrive fitted, and also has an auto-cut out when out of range fitted.
Comes with everything you need to run it, including (but not limited to...as there may be other bits I find!):
- All batteries (for controller and truck)
- All chargers (for ez start, truck onboard batteries, aa sized controller batteries)
- Original controller
- Traxxas E-Z start starter
- Spare wheels and tyres
- Spare suspension springs
- Shock oil
- Original air filter
- Air filter cleaner
- Spare glowplugs
- Various tools for maintenance
- Fuel dispenser bottle
- Fuel (whatever I have left your'e welcome to!)
- Spare bonnet clips
- Original (a bit scratched) bumpers
- Original manual, etc in a folder
All the parts are in a little toolbox that you can have as well.
THIS IS THE 2.5R VERSION, not the regular 2.5.
I can take more pictures on request.
£200 - bit of a cheap bargain from what i can see looking at eBay, but I would like to sell it before i change my mind again!
Collection from Surrey.